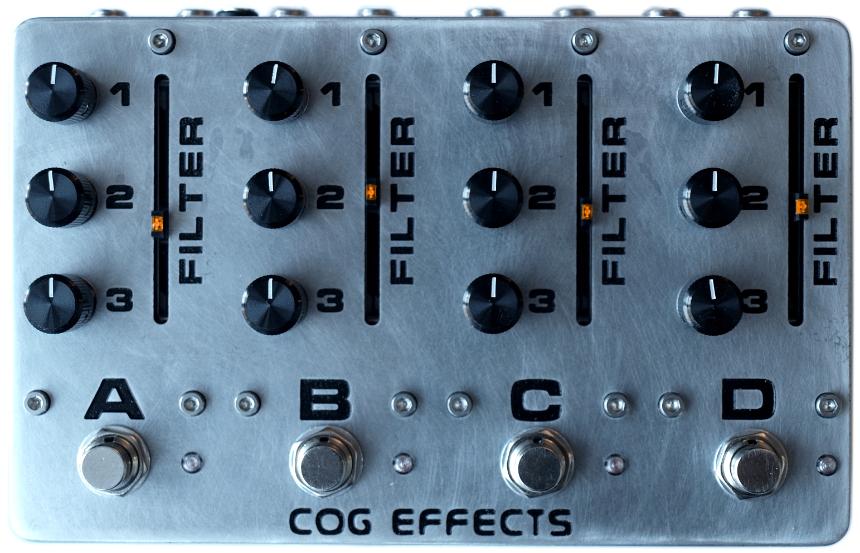 Custom three-channel blender for long time Cog user, handsome man, live and studio session bassist, and all-round good guy Ant Wright of Brawlers and Castrovalva fame.
Ant has used Pearce BC1 preamps for years, but recently moved over to the more pedalboard-friendly Suncoast Analog preamps. This custom pedal allows Ant to blend his three preamps together, with four different presets available. Each preset has an adjustable low pass filter to tame the highs, and the output section features a 4th order high pass filter to eliminate unnecessary subs before the power amp.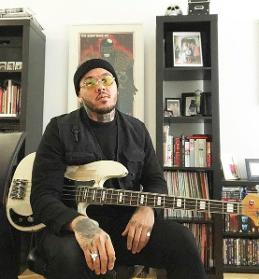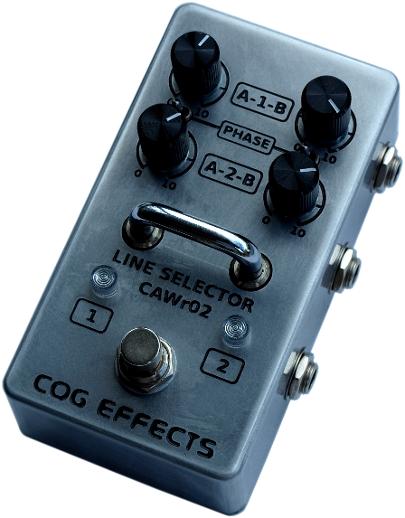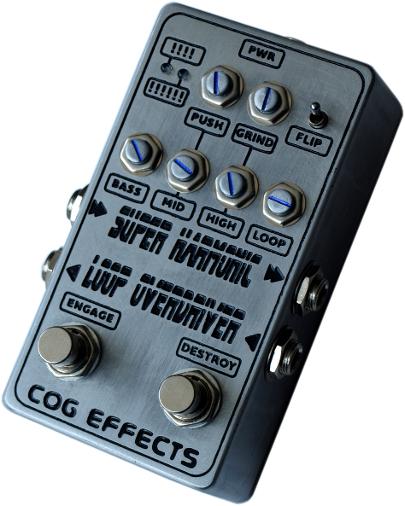 "CAWr02" Custom Line Selector
"Super Harmonic Loop Overdriver" Custom Bass Guitar Overdrive
Dual loop mixer with footswitch to swap between preset levels. Phase switches for additional flexibility, and the send and returns on each loop connect automatically if jacks aren't inserted. Roll bar to retain settings if you've got heavy feet.
Three-band dirt pedal based on the super duper fantastic Triumvirate by VFE, with parallel effects loop. No knobs on this one, the potentiometer shafts have been ground down with a groove cut into them for screwdriver adjustment so the settings can't be easily changed by accident on stage.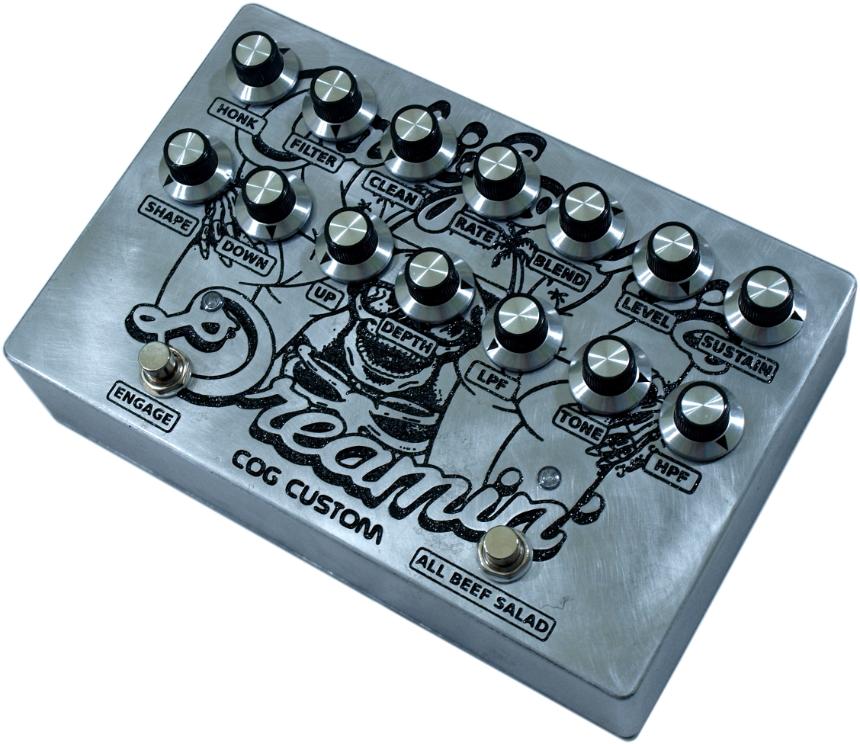 This pedal is totally stupid... and that's why I love it. With a T-65 Octave, analogue chorus and Grand Tarkin Bass Fuzz together in a series loop, all in parallel with a mid-humped clean blend you are not going to get a nice subtle "I just want a little bit of amp-like breakup when I dig in" kind of sound. You've got a pedal for that already, it's cool. This pedal has a knob labelled "Honk" and totally gets away with it.
This site uses cookies. For more information, please read our Privacy Policy.