Bop Gun - Custom Bass Multi-Effect for Nick Belfitt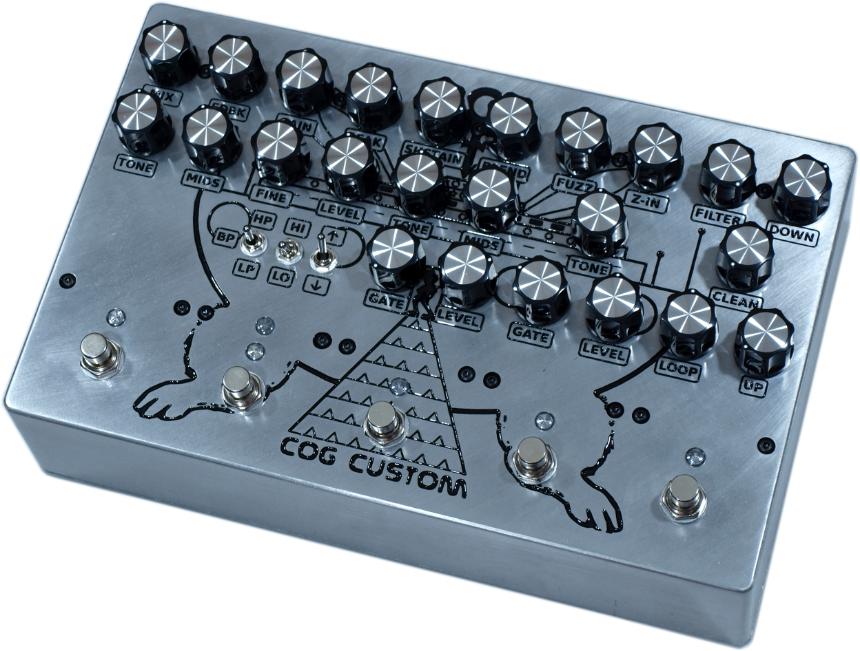 This a funky funking funk machine for funking out.

1) First in line is a fully featured T-65 Octave, including the parallel effects loop.
2) Second is a Fuzz Face/Woolly Mammoth inspired silicon fuzz that is smoother than its fore-fathers while retaining huge low end.
3) Next up a Grand Tarkin with added Gate control. A switched pot is used here, so when turned all the way down it will click to turn off the Gate, giving a stock Grand Tarkin
4) Fourth in line is a MuTron-based envelope filter to quack and wub that funky beat.
5) The final piece of this jigsaw is a digital reverb, designed to be subtle at one extreme and a self-oscillating noise machine at the other. The addition of a tone section on the wet signal also allows the user to dial in a full-bodied resonating echo through to a cold harsh hard-wall echo. When used in conjunction with volume swells and a dark, subtle overdrive some very interesting string sounds can be produced.
All effects have individual ins and outs to enable this to be patched in any order and within a larger pedalboard, while also connecting automatically in sequence if no additional jacks are inserted other than Octave In and Reverb Out.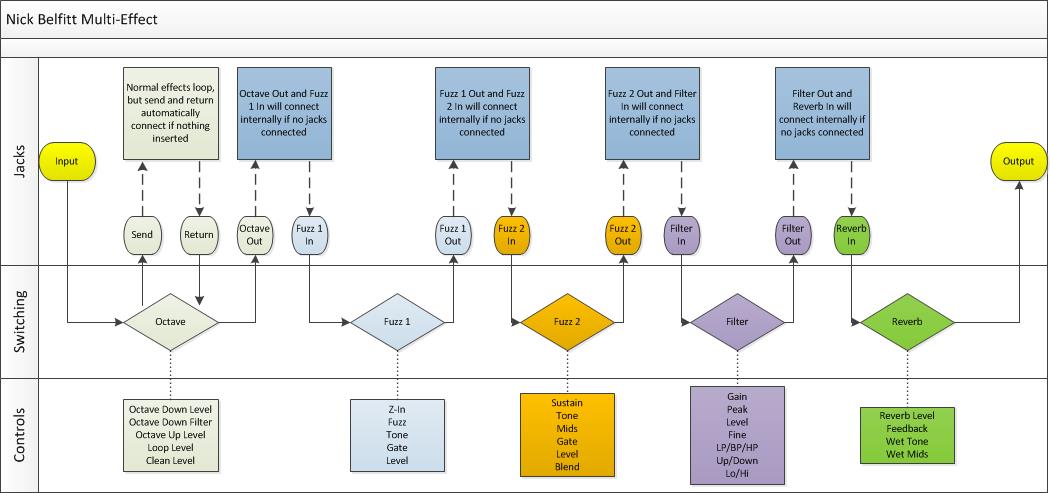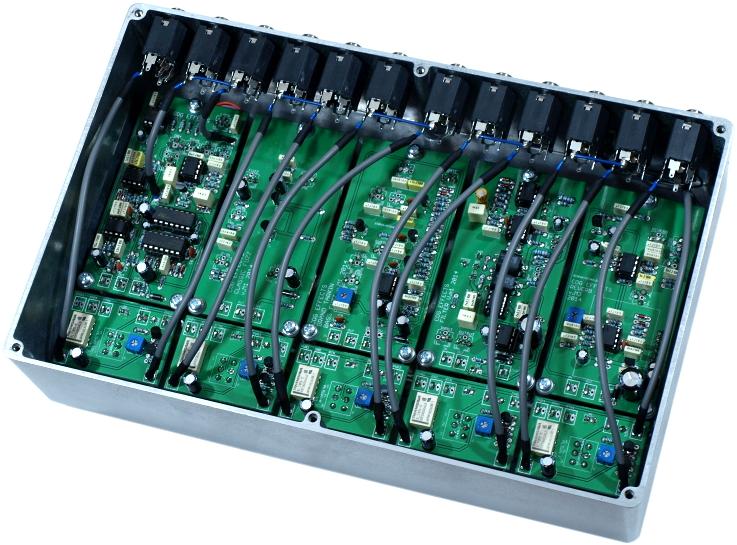 This site uses cookies. For more information, please read our Privacy Policy.