Custom Dual Tarkin for Dweezil Zappa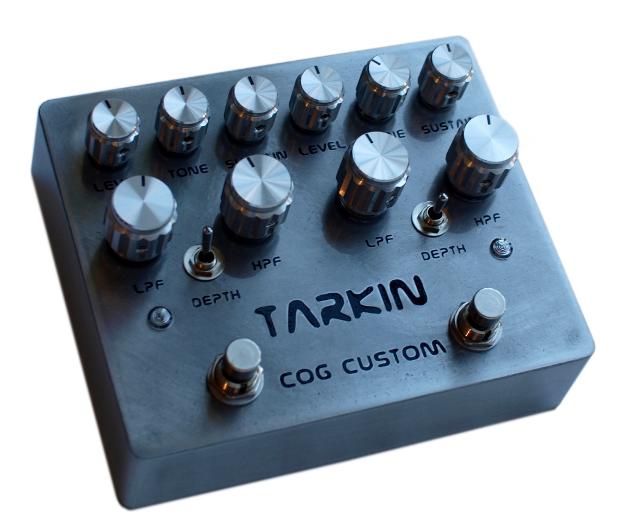 It can't be easy being the son of a legend in the same field as you - the comparisons will inevitably roll in. Dweezil Zappa knows this all too well, yet has established himself as a truly fantastic solo guitarist in his own right as well as paying respects to his father's music through the Zappa Plays Zappa live band - an ambitious project faithfully recreating the sounds of Frank Zappa. Having first appeared onstage with his father at the age of 12, there is no-one better placed to recreate these songs onstage to the many Zappa fans around the world.
Before embarking on his 2013 world tour with Zappa Plays Zappa, Dweezil contacted me about building a custom dual Tarkin Fuzz that would complement his elaborate stereo rig. He wanted control over the Mid section and the ability to create slightly differing tones between the two fuzzes to create further textures when re-combined through the speakers of his rig.
The answer was to make two modifications to the standard Tarkin circuit - a Depth switch to adjust the bandwidth of audio clipped by the fuzz and create smoother or harsher fuzz, and dual rotary switches to change the corner frequencies of the high- and low-pass filters that make up the tone section on the Tarkin. This allows the stock mid-scoop to be moved, widened, narrowed, raised, lowered, cancelled, and inverted to provide boosted mids. To my knowledge, no other Big Muff-based circuit provides this kind of control while still using the original circuit topology.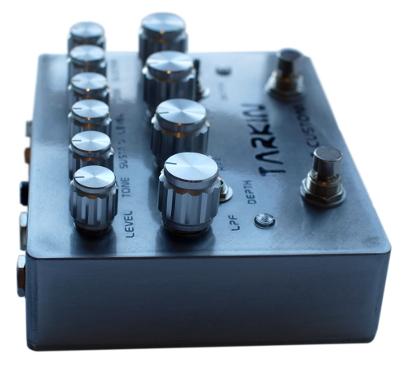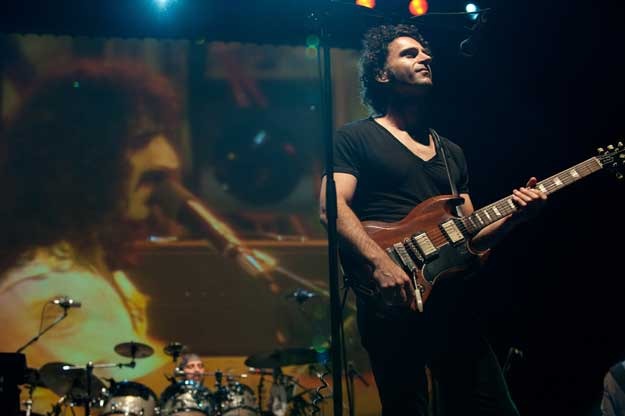 Catch Dweezil and his Custom Tarkin on the UK leg of his world tour with Zappa Plays Zappa at the following shows:
* Mon 11th Nov
* Tue 12th Nov
* Wed 13th Nov
* Fri 15th Nov
* Sat 16th Nov
* Sun 17th Nov
* Mon 18th Nov
* Tue 19th Nov
* Wed 20th Nov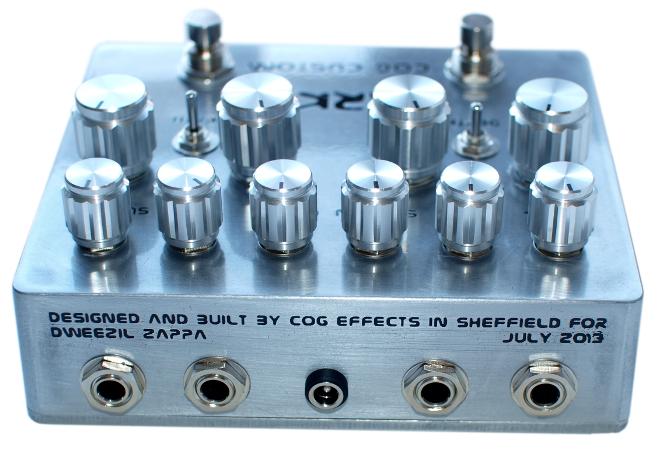 This site uses cookies. For more information, please read our Privacy Policy.