Gray Fuzz?! - Custom Dual Bass Dirt for Davie Wood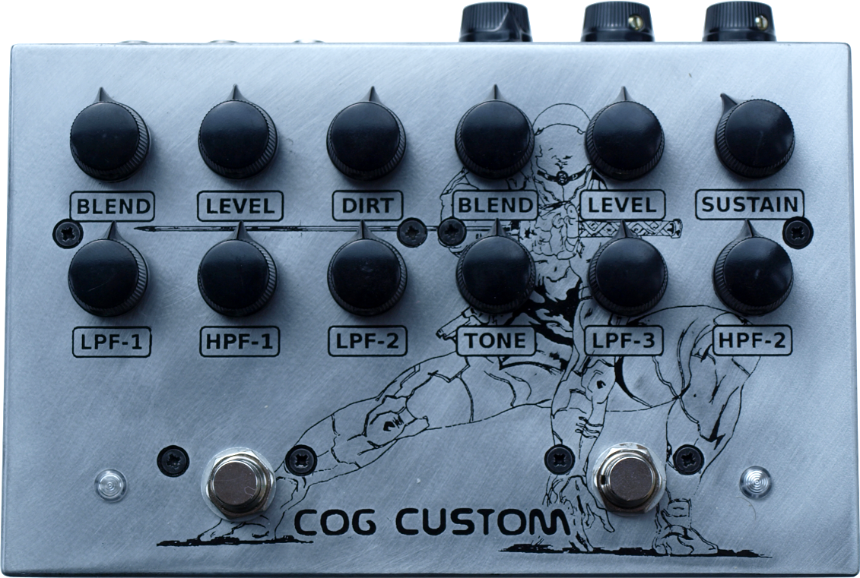 This is three effects in one: Grand Tarkin Bass Fuzz (with Dweezil mod), TK-421-X Bass Distortion (with variable high-pass before distortion), and both combined. When either effect is selected individually it is the same as the stock circuit, but when both effects are selected they are combined in parallel to create huge nasty fuzz tones. Don't like your neighbours? This is the box for you. Level Trim controls are included to balance the signals when both circuits are engaged. Additionally, a second input is provided to mix in a third parallel signal. When neither effect is selected the whole box is true-bypassed.

Commissioned by Davie Wood of IN EFKT up in Aberdeen. Davie also has a custom Line Selector with Solid Snake artwork on. My bank manager was thrilled to hear that there are loads of characters in the Metal Gear series...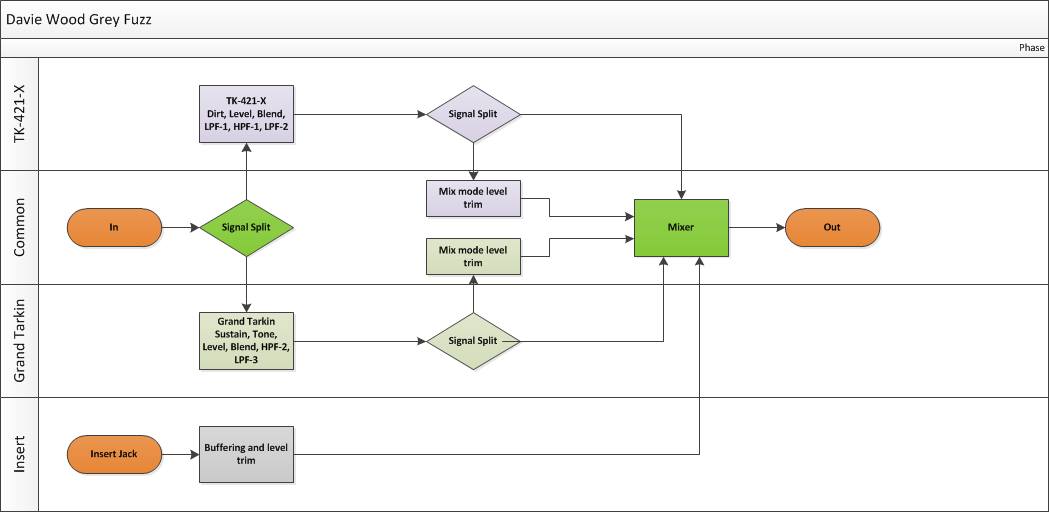 Davie's pedalboard, featuring his Gray Fuzz and Solid Snake Line Selector alongside pedals by Darkglass, Digitech, Iron Ether, Boss, and TC Electronic.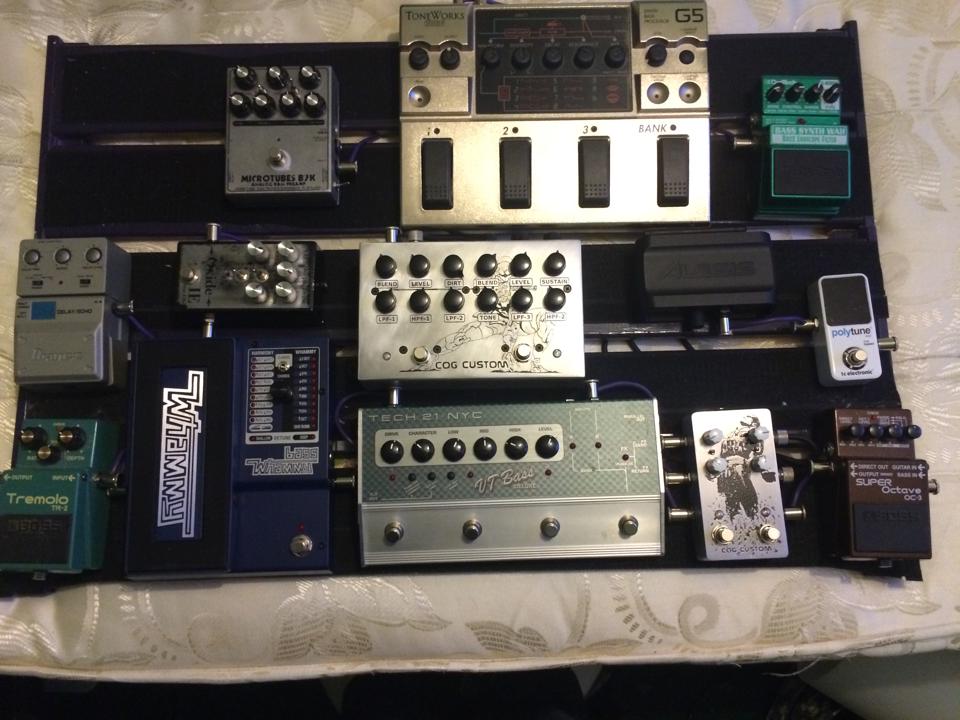 This site uses cookies. For more information, please read our Privacy Policy.