"Maximum Stoverdrive" - Single channel Knightfall 66 and TK-421-X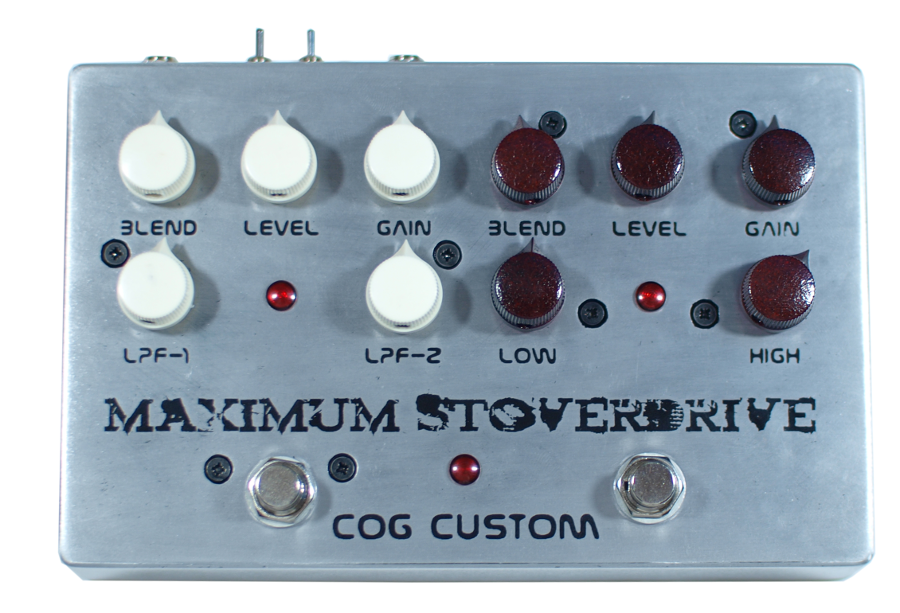 This pedal was commissioned by bassist Darren Robertson to provide big, dirty bass tones through a custom single-channel Knightfall 66 (right) and the very first of the forthcoming TK-421-X bass distortion (left). Aptly named by Darren as his day job is selling and fitting stoves!

Armed with the standard Knightfall MOSFET clipping, the 66 circuit is there for cleanish and warm grit through to medium-high gain tones and general awesomeness. The brand new TK-421-X Bass Distortion, due for release very soon alongside its baby brother the TK-421, is a slightly different beast and should only be used to get a cleanish tone if you turn the Level and Blend knobs all the way down. The distortion element of the circuit, as with the TK-421, takes inspiration from the fantastic ProCo Rat, with improvements made to reduce noise and to sit better with the bass guitar.

The LPF-1 control rolls off treble from the clean-blended signal to enable the user to add anything from a full-range clean signal all the way through to a heavily filtered one and everything in between.

The LPF-2 control rolls off treble from the distortion element, with the range of this control adjustable by an internal switch (external toggle on Darren's pedal) to allow either a 'traditional' setting, Cog-standard bass guitar setting, and a third setting with much heavier filtering for deep and dark bass tones.

Symmetrical LED clipping as standard, the TK-421-X also provides options for asymmetrical LED clipping and both symmetrical and assymetrical silicon clipping, all via internal switching. Darren's pedal takes three of these options to an external 3-way toggle switch.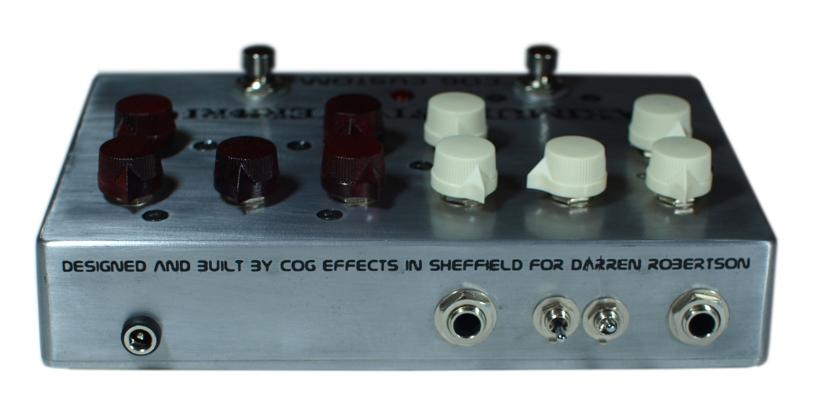 This site uses cookies. For more information, please read our Privacy Policy.