CWMa00/A and CWMa00/B Custom Pedalboard and Signal Router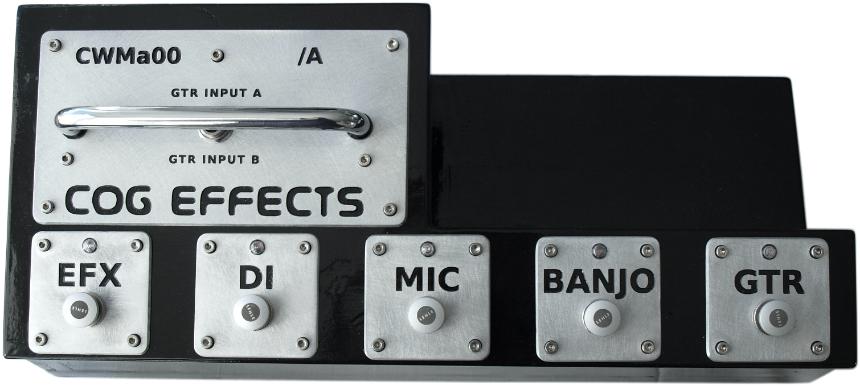 Designed as a central hub for Winston Marshall's pedalboard, this custom unit has inputs for both his guitar and banjo, as well as dedicated outputs for separate signal processing further down the chain, each of which can be muted from this central control unit. A tray is built in to the back of the unit to house two Boss TU-3S Mini Tuner pedals, and all connections for both in and out are on the back for ease of connection. An additional guitar input is provided, which a heavy duty toggle switch to swap between both inputs. A rollbar provides protection for the toggle.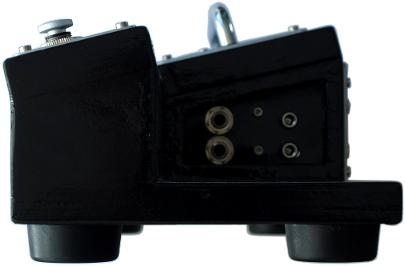 In order to create a strong pedalboard with the unique shape to accommodate all the required features, a scratch-built enclosure was designed. A combination of aluminium plates and heavily-braced 18mm birch plywood created an enclosure that is both light and incredibly strong - perfect for life on the road.
Power and audio sends for the Boss tuners are recessed into the dedicated tray. In this way, the tuners can be semi-permanently integrated into the pedalboard while still being independent for on-the-road changes in the event of failure.
A combination of oversized fonts and pink LED status indicators make onstage use a breeze. For this build, Lehle Switch BTN footswitches were specified. These momentary footswitches are incredibly durable - rated at one million cycles - and perfectly fit the bill for this build.
More information on the Lehle Switch BTN can be found HERE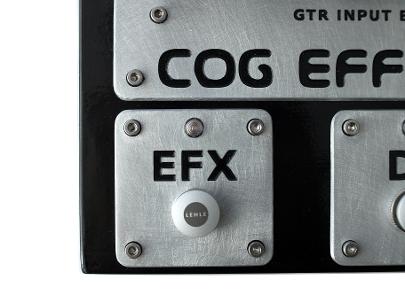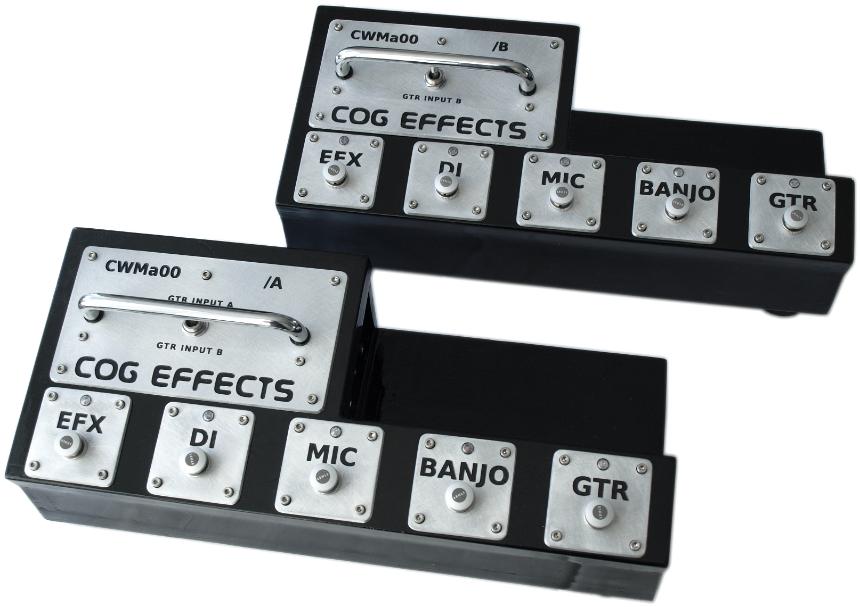 CMR00 Custom Dual-Loop Remote Switcher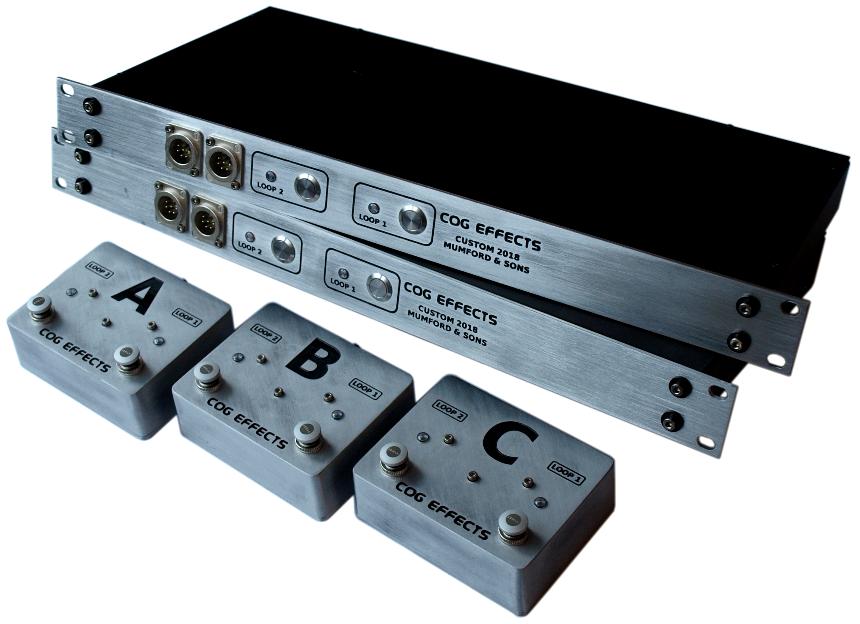 Rack mounted dual true bypass effects loop switcher with local and remote switching. Flush push button switches on the rack units allow local switching, and Lehle Switch BTN footswitches are fitted to the remote switching units. Up to two remote switchers can be attached to the rack unit at once, to be positioned either at different points of the stage or at a backstage tech location away from the rack switcher itself. The loops can be engaged or bypassed by any remote unit or on the rack switcher itself, with the LED indicators on all remote units mirroring the status of the LED indicators.
This site uses cookies. For more information, please read our Privacy Policy.