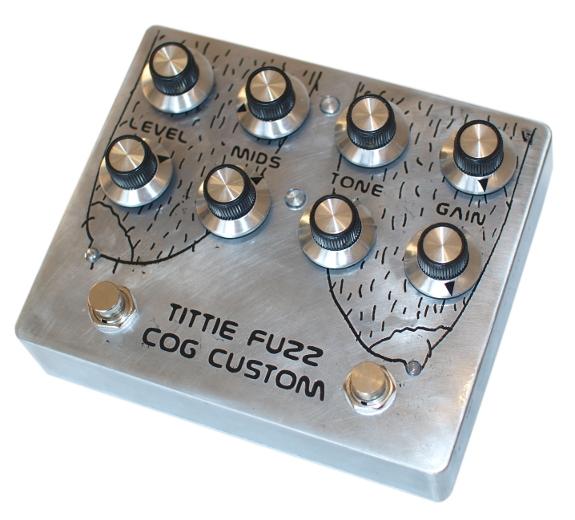 Rob Graham is the front half of Sheffield two-piece Wet Nuns, along with Alexis Gotts on drums. These lads make a unique and proper raucous noise, taking influence from desert and southern rock and blasting it out with spectacular ease. As well as being the brains behind the first Detestival this year, the recent Broken Teeth EP and tour were well received by fans and critics alike, and with their debut LP and a host of festival dates coming up in Summer 2013 Wet Nuns are basically going to take over the land.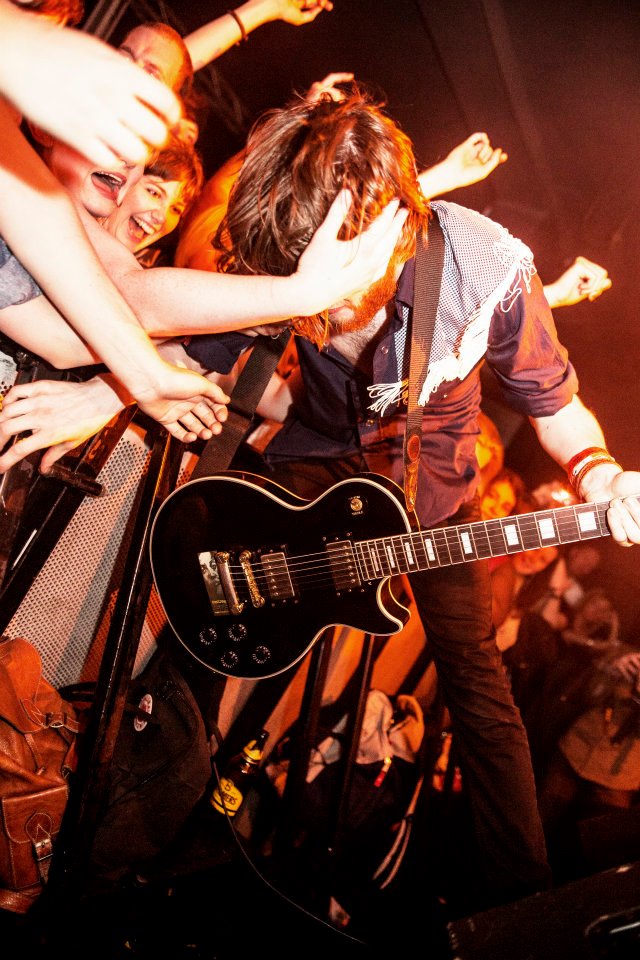 Tittie Fuzz - Custom Dual Tarkin Fuzz
A combination of childish minds led to the creation of this beast - The Tittie Fuzz.

When one Tarkin just won't do, the only option is to have two that you can switch between in one box. The bottom row of controls is a Tarkin built to stock specs (Green Russian), with the notable replacement of the Mids switch for a full-range knob for a greater degree of control. The top row is built as closely as possible to Ram's Head spec for a slightly different flavour on the second channel. The left footswitch swaps between the two channels, and the right footswitch activates the pedal and, of course, lights up the nipples bright pink. I told you we were on a childish level for this one.
The resulting pedal is an absolute fuzz monster, and a proper exploration of the sounds capable from one of the most loved dirt circuits ever using just a single modification. Set the Mids nice and low on one channel for that stock scooped sound, and bring them up on the other channel for two very different types of muffery to switch between.

Switching on this beast is handled by relays for true bypass operation while maintaining the shortest possible signal path. There's an awful lot of gain in this box.
For a pedal like this, we needed some pretty top-drawer artwork. The answer was provided by the rather ace Mr Boonstra and his educational and informative webpage - Shave Them Titties.
Rob said he wanted that artwork on his Fuzz.
I could see only good reasons for doing this.
Mr Boonstra gave us the nod of approval.
What a team.
This site uses cookies. For more information, please read our Privacy Policy.